Natural Stone
Natural Stone Veneers have been the longest-lasting high-quality building material for centuries. Your investment in Natural Stone will be a statement to generations to come.
Natural Stone Veneers
Natural Thin Stone Veneers are made using the same high quality natural stone. We simply cut out the "extra" stone to leave the outside, which reduces total weight by 10-15 pounds per square foot.
Because we custom cut our natural veneers we have the ability to cut 90-degree corners as well as any other "odd angle" corners. By doing this, we allow you to maintain the appearance of full-thickness veneers but still take advantage of all the thin cut veneer cost, weight, installation, flexibility, shipping, and vast use benefits.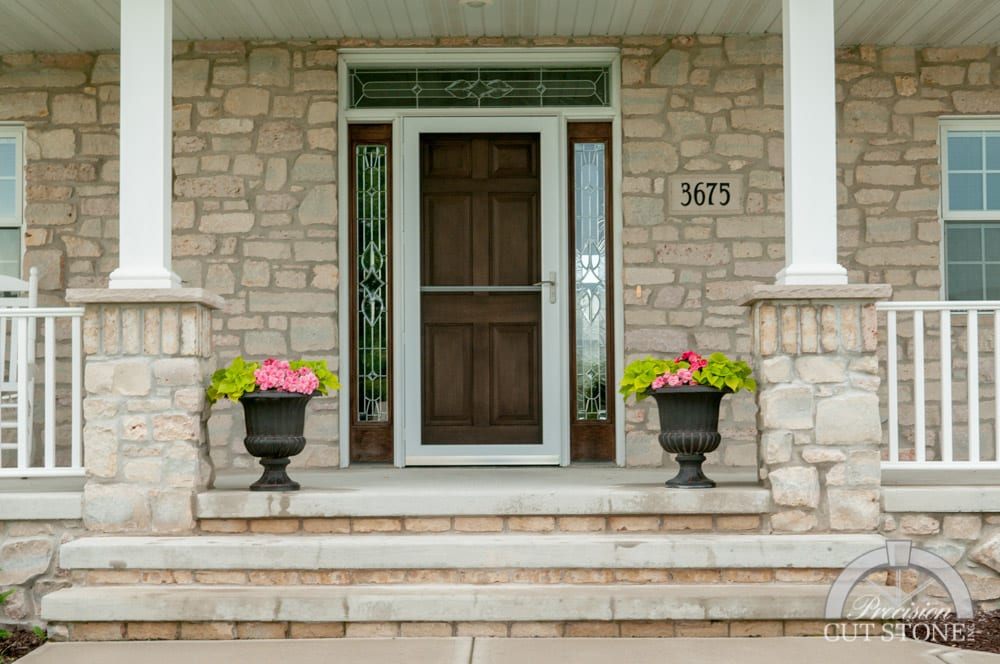 Timeless Elegance
Natural Stone Veneers exude a timeless elegance that instantly enhances the aesthetic appeal of any area. With their unique textures, colors, and patterns, they add a touch of sophistication and natural beauty to any interior or exterior design. Whether you're aiming for a traditional, contemporary, or rustic look, Natural Stone Veneers offer versatility that suits any style.
Authenticity and Durability
Natural Stone Veneers are crafted from real stone, ensuring an authentic and genuine look. The inherent durability of natural stone makes these veneers highly resistant to wear, tear, and fading. They can withstand the test of time, maintaining their beauty and structural integrity for years to come.
Lightweight and Easy Installation
One of the standout advantages of Natural Stone Veneers is their lightweight nature, making them easier to handle and install compared to traditional stone. This saves time during the installation process and allows for greater design flexibility. Whether you're a professional contractor or a DIY enthusiast, Natural Stone Veneers offer a hassle-free installation experience.
Cost-Effective Solution
While natural stone can be expensive, Natural Stone Veneers offer a cost-effective alternative without compromising on quality or aesthetics. They provide the same stunning look and feel of natural stone at a fraction of the cost. This makes Natural Stone Veneers an excellent choice for those who desire the beauty of natural stone within a budget.
Versatile Applications
Natural Stone Veneers can be applied to a wide range of surfaces, including walls, fireplaces, columns, and even outdoor structures. Their versatility allows you to transform any space into a visually captivating masterpiece. Whether you're renovating a home, or a commercial space, or adding a luxurious touch to a hotel lobby, Natural Stone Veneers can elevate the overall ambiance and create a lasting impression.
Sustainable and Environmentally Friendly
Natural Stone Veneers are an eco-friendly choice, as they are made from natural materials. By opting for Natural Stone Veneers, you contribute to the preservation of natural resources while adding a touch of natural beauty to your space.
For solid answers on your next project and how you can incorporate natural stone, call us today!