About
We specialize in custom cut limestone, unique De Pere Ledgestone, veneer stones, and landscape stones.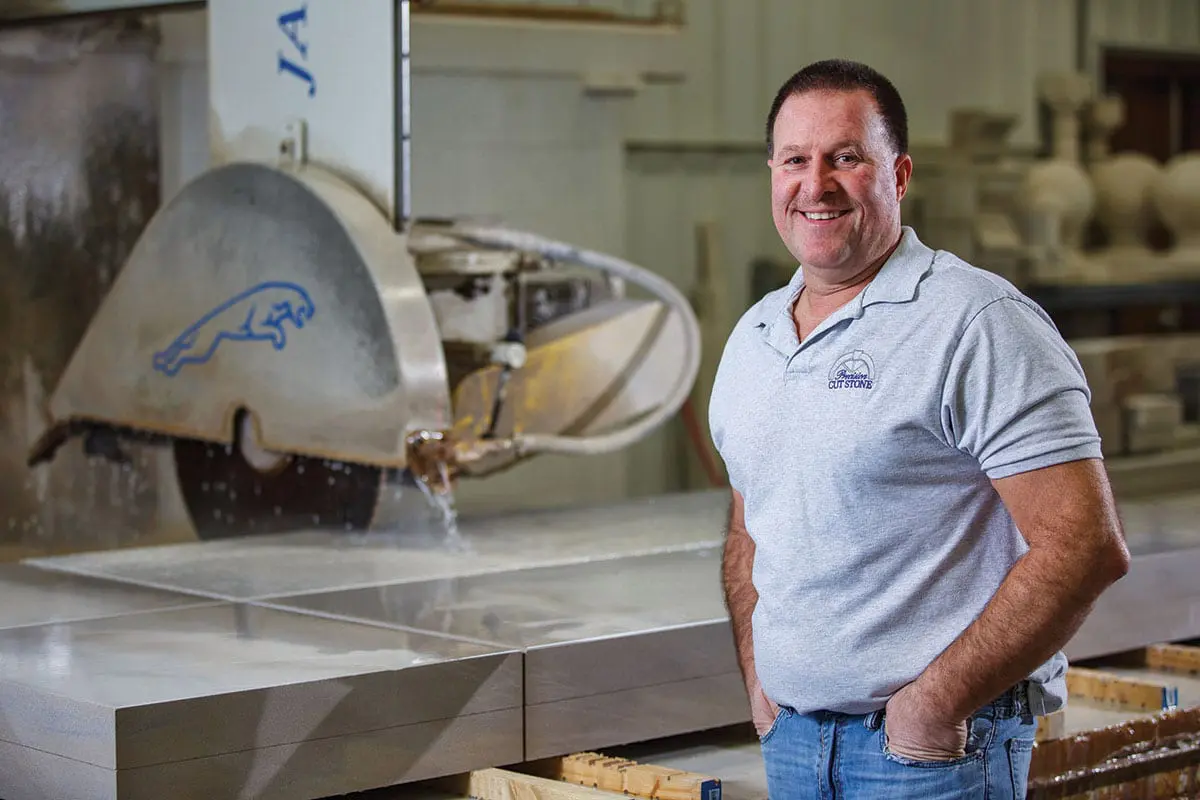 With over three generations of experience in the industry, Andy Scray has left his mark on the stone industry as one of the best and most experienced stone suppliers in Wisconsin.
Along with the natural beauty of stone is the durability. While many buildings today are built with wood and steel, many great places like the pyramids were built with stone and they still stand today. Using stone in your project will be a lifelong masterpiece.
Precision Cut Stone enjoys taking stone and creating quality art forms. Stone is perfect for inside and outside the home as well as accenting your landscape.
Our 10,000 square foot shop, along with our TWO heavy duty Jaguar II Saws, allows us precision cuts of stone and outstanding, on-time final projects. In order to make sure you know what you are getting, we will sit down with you and share our products as well as the benefits of using natural stone. As Green building is becoming sought after what better material to use than nature's solid stone. Natural stone offers many attractive, environmentally friendly benefits such as durability, ease of care and preservation, and a lasting life cycle.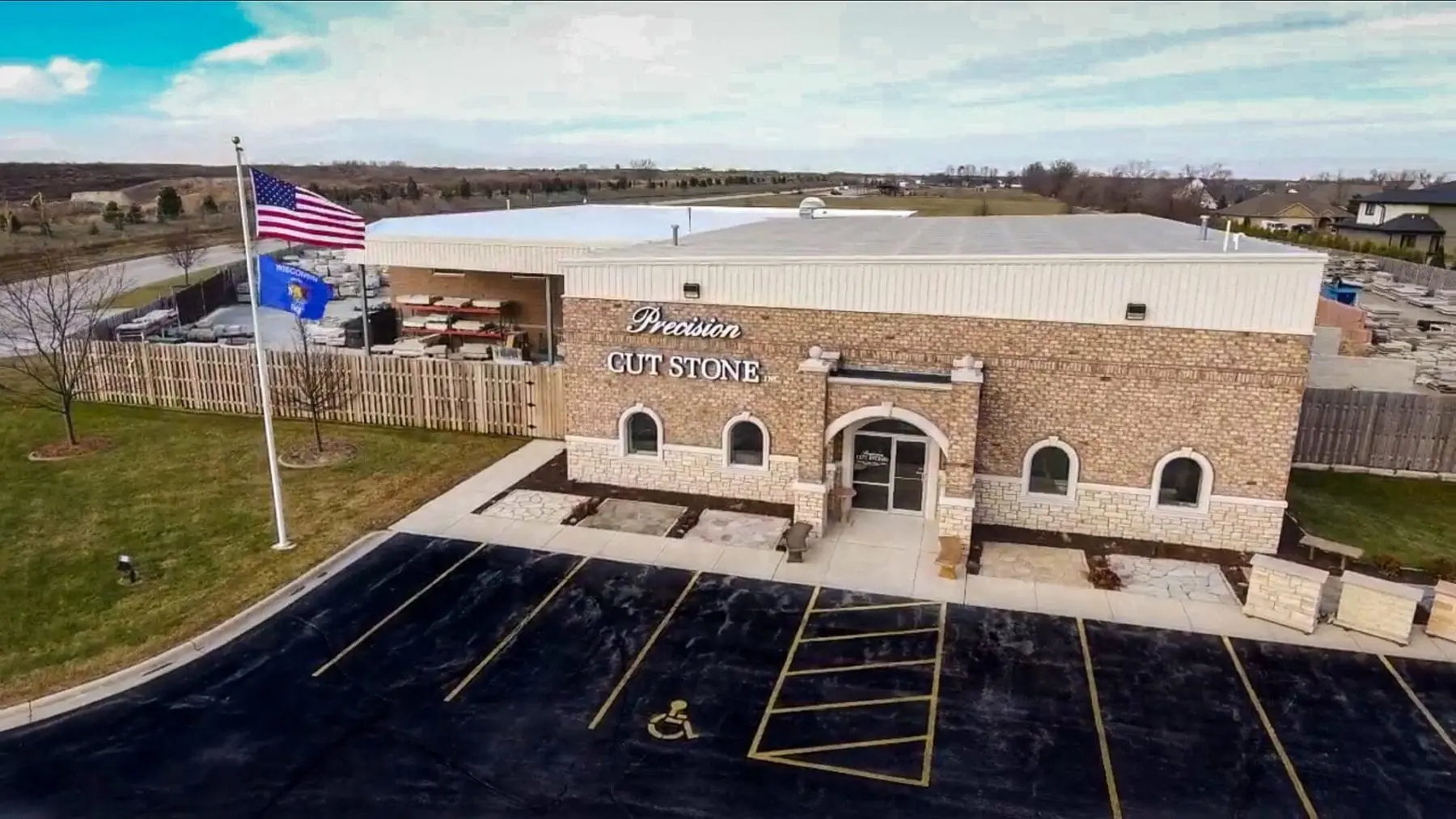 For solid answers on your next project and how you can incorporate natural stone, call us today!